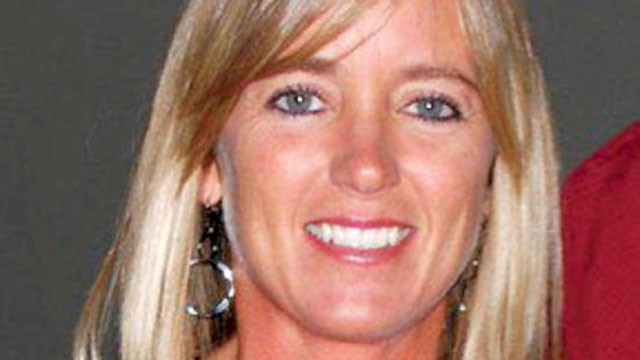 TENNESSEE cops are on a desperate hunt for missing mom Karen Johnson Swift, 44, who vanished early Sunday. The mom of four was last seen by her husband at their home 75 miles northeast of Memphis. Her car--a white Nissan Murano--was found a mile away with a flat tire and is being tested. However, authorities suspect foul play in the pretty blonde's disappearance. While she and her husband were beginning divorce proceedings, he has been cleared and is not considered a suspect.
Her dad, Gary Johnson, 67, told ABCNews.com Karen's family is "worried to death" and her children are "devastated." He said: "She is a great mom and works hard. She's a sweet person, real nice, gets along with everybody."
She has blonde hair and green eyes and is 5'5" and weighs 138 lbs. Investigators are asking that anyone who may recall seeing Swift or has any information regarding her location contact the Dyer County Sheriff's Office at 731-285-2802.
MORE FROM ABC NEWS